Heritage

Management
What does Heritage Corporate Services do?
Heritage Corporate Services is an established, full service Investor Relations company for emerging and established public companies. A complex team of top notch professionals enables us to offer a large range of services while still maintaining the highest levels of quality, a trademark of Heritage Corporate Services.
Why choose Heritage Corporate Services?
In today's economic uncertainty, you need a company which relates to the products and services you specialize in. At Heritage Corporate we have a diverse staff with backgrounds which include finance, healthcare, law, engineering, music, and everything in-between.
Whether you are in need of growth capital, or your company wishes to expand current operations, or grow into another market, Heritage Corporate Services is the firm which will enable you to accomplish your goals. The large and noteworthy Heritage affiliate network extends our capabilities to assist your company even further.
Utilizing years of successful and profitable investing, our associates will work closely with your management and generate the exposure needed for rapid growth. With years of experience behind every campaign you are sure to receive the best service possible. We are fully invested in the success of each client we take on, and treat each company as our own, working hand in hand with management to achieve the highest possible results.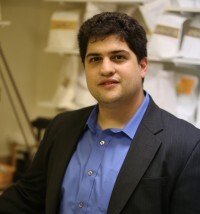 Jeffrey Staller –

CEO
With fifteen years' experience making profitable and innovative investments in top tiers, Jeffrey Staller is ahead of the curve, implementing cutting edge market strategies, repeatedly yielding great returns. Jeffrey's leading ideologies give Heritage and you the competitive edge.